The ICISE Conference Center, Quy Nhon, Vietnam, is widening the field of the matters discussed: from medical sciences to nuclear physics, from ecology to climate change.
Developing knowledge transfer is a matter of face-to-face meetings.
The ICISE Conference Center's activity is regularly covered by the Vietnamese National TV channels.
Watch the news footage by the VTC10 Vietnamese TV channel or read the script in english on Vietnamconferencenter.com
More than 20 representatives of high schools nationwide and leading national and international experts on environment attended the training workshop "Reduction of plastic waste to the ocean in Vietnam / Educating the educators approach".

Read the full script in english
"The state policy is the most important thing", Prof. Clifford Schultz said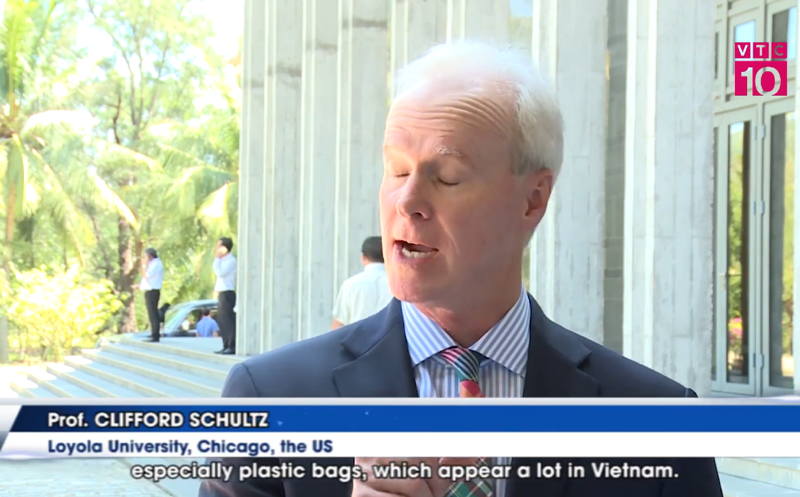 Prof. Clifford Schultz flew to Quy Nhon, Vietnam, from the Loyola University in Chicago to attend the workshop. He said at the VTC10 Vietnamese national TV channel:
This is not only a short-term but also a long-term problem, because we have to recycle garbage, especially plastic bags, which appear a lot in Vietnam.

This responsibility largely belongs to young people. They have early access to science and technology. They know advanced equipment for recycling machines and producing sustainable and recyclable products.
The state policy is the most important thing.
Read the full script in english on Vietnamconferencenter.com
Read more