Privacy Statement
T
his privacy statement in available in english on https://www.bizmaker.eu/en/privacy/  and in italian on https://www.bizmaker.eu/privacy/. This policy is in conformity with the Regulation (EU) 2016/679 known as GDPR.
How and why we use your personal data.

Your personal data is collected, with your permission, to send you marketing communications and updates on the services provided by bizmaker.eu. When relevant, your personal data is also used in compliance with contractual obligations.
Data Retention Period
Your data will be stored until your consent or for the period of your contractual and fiscal law obligations.
Data Profiling
Your data is not subject to profiling. Your data is not subject to automated decision-making processes.
Owner of the Privacy Statement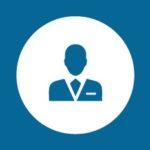 The owner and person in charge of the Privacy Statement is Dr. Enrico Belli, the owner and founder of Bizmaker®. Please contact me at the following mail address info@bizmaker.eu if you should have any questions or need further information.
Rules on transfer of personal information to third countries

Your data will not be communicated to other organizations or associations without your consent. Your data will be processed by The Rocket Science Group, LLC d/b/a MailChimp, a limited liability corporation in Georgia, USA, our supplier for email marketing. This company, also known as MailChimp, has the sole purpose of updating you via mail on the services provided by bizmaker.eu.
Your Rights on Your Personal Data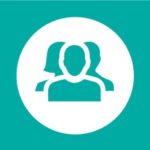 You have the right to:
access your data (receive a copy)
obtain the cancellation of your personal information (the right to have your data removed from bizmaker.eu);
limit the processing of your data (in other words, to block the use until your data has been rectified);
data portability.
To exercise these rights, please write to the owner, Dr. Enrico Belli at info@bizmaker.eu .
In case a claim which is filed hasn't been appropriately taken care of, you have the right to file a claim to the Supervisory Authorities.