You are going to learn more about Enrico Belli and Bizmaker®.
Bizmaker® is a consulting company, based in Italy, founded by Mr. Enrico Belli.
We support venues and destinations to speed up the generation of leads in the association meeting market. We also support companies in the process of qualification of the leads.
Bizmaker® developed Bizmaker® Integration Tool, a software that enables teams to manage leads that come from big Association Meetings databases.  Teams can add information like contacts, local members of the associations, conversations with people that can influence the process of bidding to an international Association Meeting.
Association Meetings data are only the first step: if you want to manage the next steps effectively, you need the Bizmaker® Integration Tool.

Bizmaker® Integration Tool is built with the Claris FileMaker platform.
Enrico Belli, Bizmaker®
The Bizmaker® company was founded in 2017 by Mr. Enrico Belli, who has been formerly International sales and marketing manager at the Padua Conference Center, Padova, Italy, until the end of 2016.
The founder of Bizmaker®, Mr. Enrico Belli, and its work experience
As Sales Manager, since 2012, he has been developing the International Association Meetings market that came up to the 15% of the total income of the year in 2016.
As Marketing Manager he personally developed the CRM software for the Conference Center (through the Claris Filemaker platform) and, later,  he managed the change to a new web based CRM software, with many integration issues to other company softwares.
To qualify more leads in the Association Meetings market, he also developed an integration software module to import Association Data from big databases to be integrated with the company's CRM software.
Some projects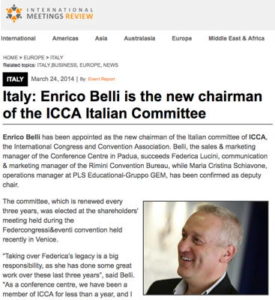 President of the Italian ICCA committee 2014-2016
Chair of two meetings of the Italian ICCA committee
Chair of the event: "More European or Mediterranean? Debate at the meeting of the Italian ICCA members"
Speaker at the 53° ICCA congress, Antalya, Turkey, 2014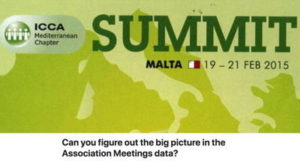 Speaker at the ICCA mediterranean chapter meeting, Malta, 2015, about the integration software module.
Developer of a software module to integrate Association Meetings data into the company's CRM to make deep searches of international business opportunities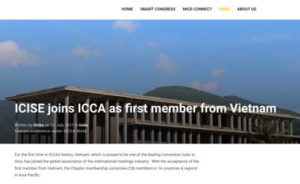 International Marketing Consultant at the ICISE Conference Center, Vietnam: "ICISE joins ICCA as first member from Vietnam".