Bizmaker® is now a Claris Partner.
Claris Partners provide industry best practices and technical expertise to plan, create, and deploy custom apps that meet your team's needs.
Bizmaker® provides you with 2 ready apps that are developed with the Claris FileMaker Platform:
Why Claris FileMaker?
We know problem solvers.
Problem solvers don't just solve problems, they make digital transformation happen. And everything we do is designed to help them win the day.
Recent updates from Claris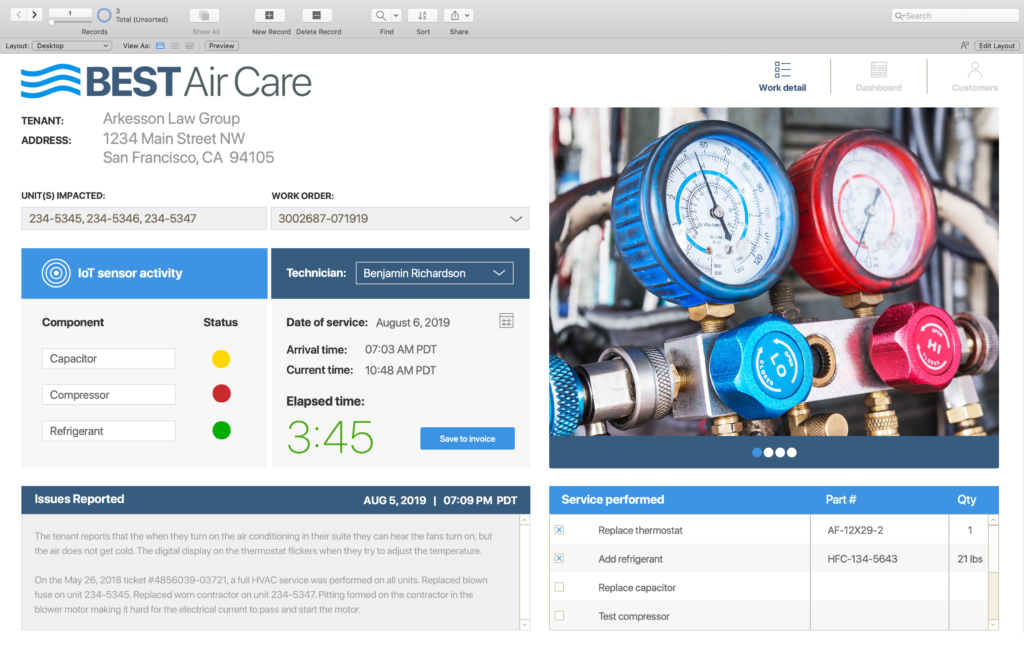 2020, December, 16th – Claris FileMaker Pro 19.2 available now.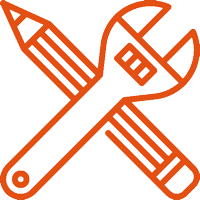 With Claris FileMaker 19.2, create apps faster than ever in Claris FileMaker Pro and now Claris FileMaker Cloud, boost FileMaker Cloud performance, and take hours off of Claris FileMaker Server upgrades.
Get more out of the quick start experience with a preview update (macOS, English only).
This fall we tested a new quick start experience to get your feedback on the best ways to simplify app development. Based on the Claris Partners' input, we've made additional enhancements to this experience in FileMaker Pro.
FileMaker Pro 19.2 also includes macOS Big Sur bug fixes, new features to control plug-in access between files, and more.
Claris FileMaker Cloud 2.19.2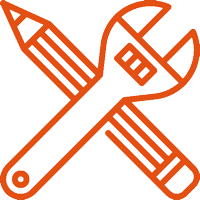 Get a sneak peek of creating apps right in your browser — no FileMaker Pro required.
Start creating your custom apps directly in FileMaker Cloud with this preview experience. No need to install FileMaker Pro. Just click "Create New" in the Claris Customer Console and you're on your way. Then just use the Edit button to continue expanding your apps. You'll be able to build FileMaker apps faster than ever.
Get an instant performance boost with a free upgrade.
To provide you with the best FileMaker Cloud experience, we are immediately upgrading instances (virtual computing environments) at no charge so that customers will have the right amount of computing power to run their cloud-hosted apps. For example, if you're running on a medium instance type, you'll automatically be upgraded to a large instance at no additional cost. In addition, you'll be able to upload large apps to FileMaker Cloud faster with a new Admin API.
2020, October, 28th – Open source meets open release. Claris FileMaker Server for Linux.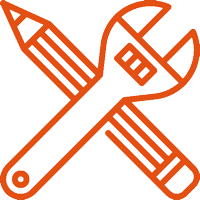 Linux is here! Host your FileMaker apps on the world's most popular open source platform. Claris FileMaker Server 19.1.2, part of the open release of Claris FileMaker 19, now supports CentOS Linux. Businesses trust Linux for cloud hosting and on-premise servers because it's secure, stable, and affordable.
FileMaker Server for Linux has all of the key features you need to manage your data including:
· Data integration via OData and the FileMaker Data API
· Server-side script schedules
· Server-side plug-ins
· Custom backup schedules
· External authentication using Active Directory Federation Services
Plus, whether you choose Windows, macOS, or Linux, FileMaker Server 19.1.2 delivers what matters most in performance, stability, and reliability. You'll get significant improvements like:
· Faster upgrades. The installer now preserves user data and configuration.
· Better performance with optimized indexing and sorting on multi-user apps.
· Engine-level enhancements to manage file integrity, temporary files, and backups.
· Stronger security with support for Elliptic Curve Cryptography (ECC) SSL/TLS certificates.
Use FileMaker Server 19.1.2 for the best hosting experience on your server or with your cloud service provider.