From today, March, 4th 2020 Bizmaker® Integration Tool app is listed in the FileMaker Marketplace, the global website where you can explore products created by FileMaker experts from around the world.
The FileMaker Marketplace is the Olympus of FileMaker Product, and we are so proud to have passed the tests. This is also a solid warranty for our customers that are sure to use a software verified by Claris FileMaker, an Apple subsidiary.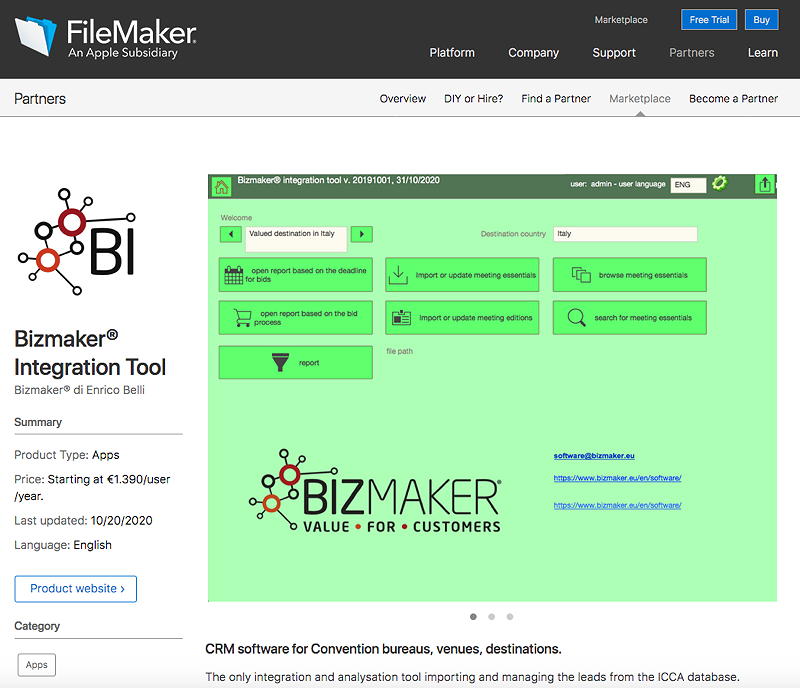 The Bizmaker® Integration Tool is a software designed for Destinations, Convention Bureaus, Venues, PCOs focused on the Association Meetings segment in the meeting industry. This module allows you to exploit the potential of the ICCA Association database, as long as you are an ICCA member entitled to access this database.